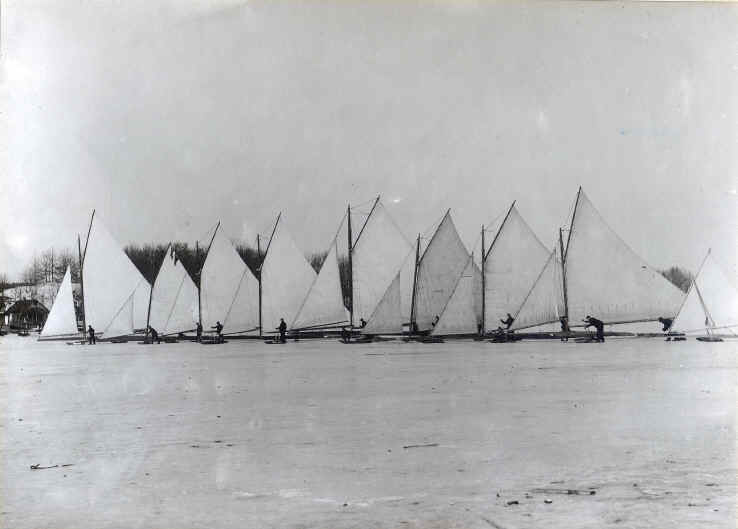 Lucky for us, a friend of one of our members found this at a garage sale. Written on the back, " Emil Fauerbach, Compliments of KIYC"
[Kalamazoo Ice Yacht Club]. This could be a shot from the first Hearst competition sailed in Gull Lake in 1904.
Note the Princess, second from the left, flying the Fauerbach Brewery Banner.