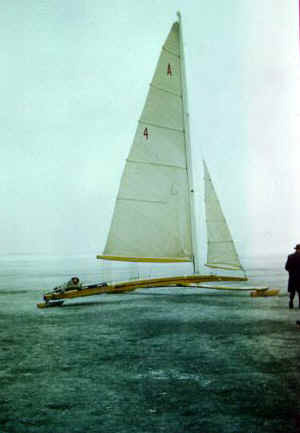 The Mary B, names after the owner's wife, epitomized the glory of Madison ice yachting. Crafted by Frank Tetzlaff in the 1940's, she was quite possibly the last Hudson River-style behemoth ever to be built in the four lakes area. Owned by OT. Havey and skippered by Carl Bernard, the Mary B. was a force to be reckoned with on the regatta circuit. A lovingly restored Mary B can still be seen at regattas.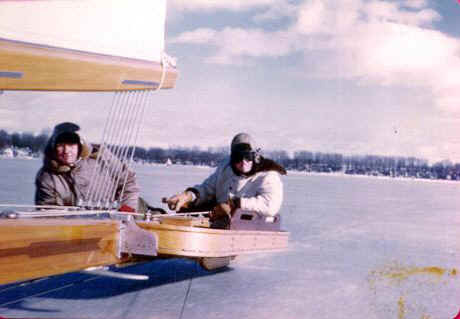 There's Norm Braith and Carl Bernard on the Mary B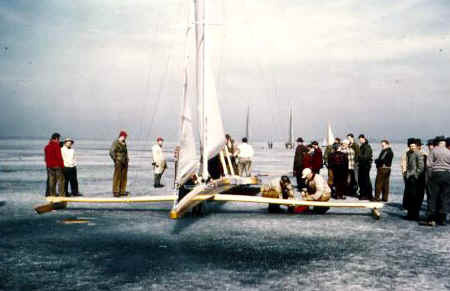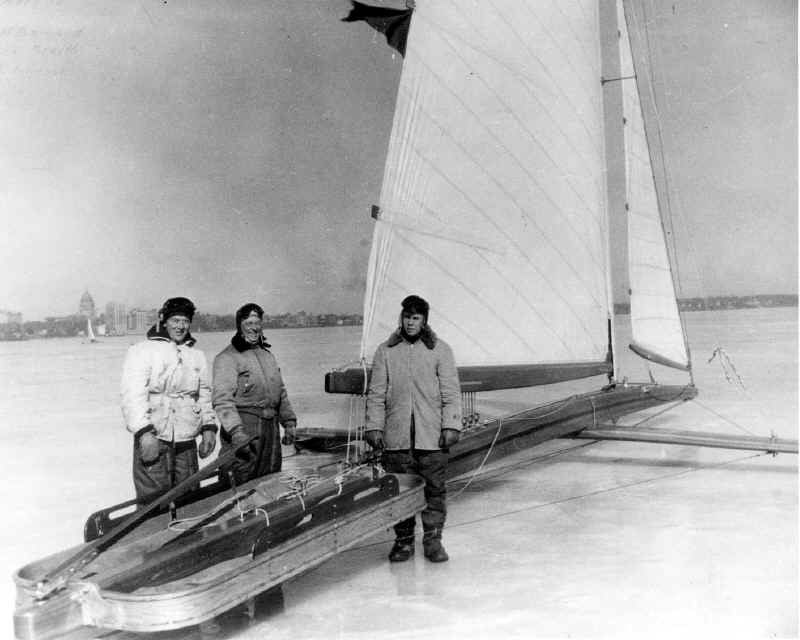 The Mary B and skipper Carl Bernard, crew Norm Braith, Dr. Charles J. Johnson. Taken on Lake Mendota in 1955.
That's Bill Mattison's Renegade in the background!