The Renegade Factory (otherwise known as the "McFactory") operated in the old fuel office at McCormick Lumber between 1977 and 1979 under the seriously misguided notion that you could build four just as easily as one. There, the selfless labors of many 4LIYC members (but a faithful few in particular) helped grow the Renegade fleet by an "instant" four boats (Chuck Dykman's, Mike & Bill McCormick's and Mark Langenfeld's -- Gary Sternberg is now campaigning the Langenfeld boat). Is this a great club, or what? Photo Credit and Captions: Mark Langenfeld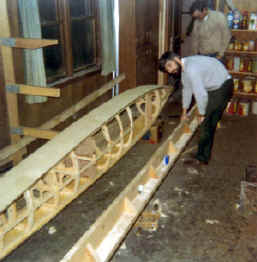 Jerry Simon and Steve Arnold(?) pull the first hull off the jig.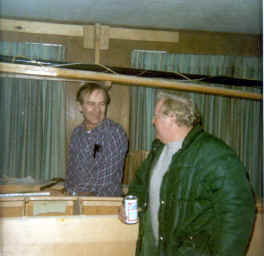 Shop foreman and project stalwart Jack Ripp discusses progress with Jimmy Payton.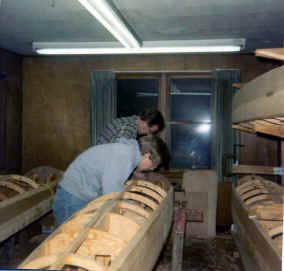 Jack Ripp & Mark Langenfeld install steering gear.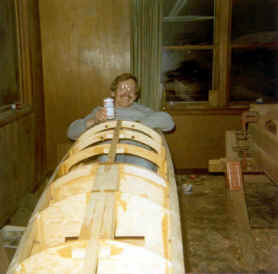 Mark Langenfeld enjoys a momentary delusion that the project is almost done.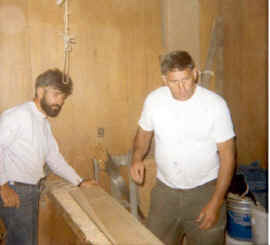 Jerry Simon & Bill Mattison start work on a boom.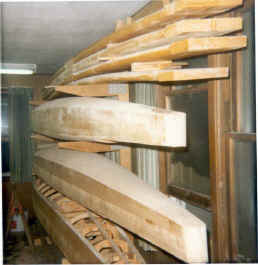 Our credo: "Just build four of everything."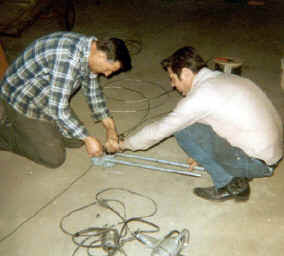 Bill Mattison & Paul Krueger making up the wires.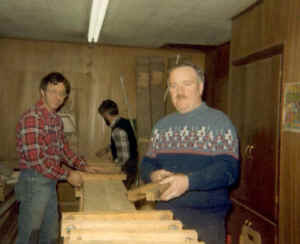 Chuck Dykman, Jerry Simon and Mike McCormick clamp-up a plank.