2003-2004 Season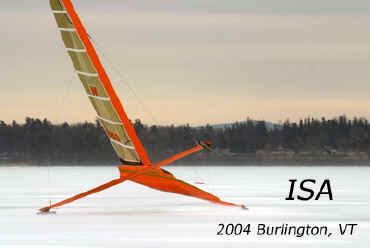 Report and photos from the 2004 International
Skeeter Association Regatta.


The Northwest Ice Yacht Association Regatta
Sailed on Lake Monona, Madison, Wisconsin
January 23-25, 2004
January 11, 2004
Club Racing Lake Monona
Photo Credits: David Travis


DN sailors Travis Berggren,
Amy Wencel, and Peter Lundt


There's me and Dean Lima trying to keep track of all those Renegades.




Don Anderson's Easy Rider Renegade


Race finish


Bob Kau and John Hudak


Dave Travis' Nite Ladybug


Paul Krueger's Skeeter Rambl'n


Skeeter finish


Two competitors seconds before the race begins.

January 10, 2004
Lake Monona


Photo Credits: Ron Rosten

| | |
| --- | --- |
| | |