..There'll Be Days Like This..
All the ingredients were ready, a sheet of solid ice and a sunny day, but the weather forecasters were right today and not enough breeze filled in for racing. Fritz and Meta Simon had their Ice Optimists out for some training in anticipation of next weekend's Ice Optimist North American regatta. Commodore Ken Norton fired up the grill and served brats for lunch.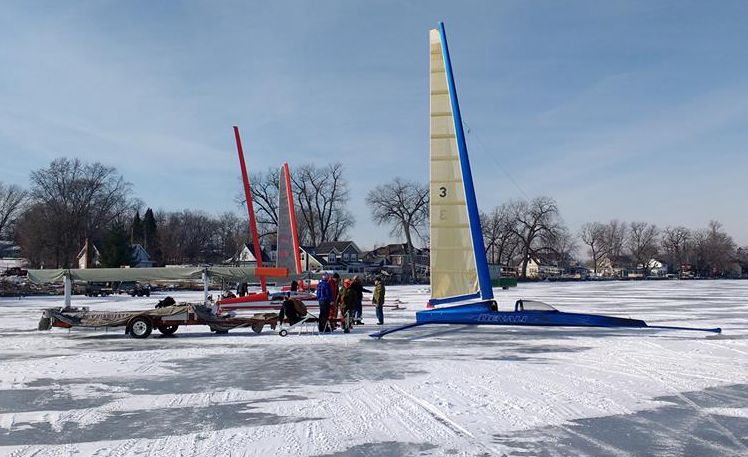 However, it was a perfect day for new Skeeter sailor, Dave Elsmo, to set up his front seater for the first time and have the benefit of Paul Krueger and Ken Whitehorse share Skeeter tuning tips. About 1pm 3 Skeeters and 3 Renegades caught some wind and were able to sail around.
Rain in the forecast for Monday and Tuesday will change the surfaces of our lakes. The great Zamboni is firing up.