Click for weather forecast
Lodging Information
Regatta HQ
Comfort Suites
1951 Bond St.,
Green Bay, WI, US, 54303
Phone: (920) 499-7449 Map/ Directions

Tell them you are with the Northwest.
AmericInn Lodge & Suites
2032 Velp Avenue
Green Bay, WI 54303
(800) 396-5007
Tell them you are with the Northwest
Other Options
Motel 6
1614 Shawano Ave ]Green Bay, WI 54303 (920) 494-6730
Days Inn
406 N Washington St Green Bay, WI 54301 (920) 435-4484
Road Star
1941 True Lane
Green Bay, WI 54304 (920) 497-2666

Link to maps of hotels in Green Bay
Northwest Information Page

Dates: February 24,25,26,2012
Location: Green Bay, WI

Launch Site:
PARK ALL VEHICLES AND TRAILERS ON THE ICE!! DO NOT PARK IN THE PARK OR PARKING LOT OR SHORE!!!
2487 Nicolet Drive, Green Bay, WI
Map
(near UW Green Bay)
From Hwy 43 North take Hwy 54/57 exit
Head North to Nicolet Drive East
Look for the sign that says "Curley Lambeau's Cottage"
February 24, 2012
NIYA Day 1
Early AM: NIYA Chief Judge Chip Sawyer was out scouting the ice on Green Bay early this morning and reported that Green Bay received a dusting of snow and rates the ice a 6.
February 23, 2012
NIYA Registration Information
Here's a registration update from Race Committee head Greg Simon. "All sailors please check in with me Friday morning on the ice for registration even if you have pre-registered. We want to make sure that we have the correct boats in the draws for the starting positions."
February 22, 2012
Lodging Update
Comfort Suites has 3 hotel rooms left for the weekend at the West side, but have a block of 15-20 rooms on the East side and will have a shuttle available Saturday to go back and forth between the two. Their hotel information again is phone (920) 497-4701 and address is 1901 Bond Street, Green Bay, 54303
We also have a block of 30 rooms at the AmericInn Lodge and Suites on the west side just blocks from the Rock Garden. Their information is phone (920) 434-4620 and address is 2032 Velp Ave, Green Bay 54303.
Lastly we also have a block of 20 rooms at the Country Inn and Suites and they are located 2 higyway exits past the Rock Garden in Howard. (newest hotel in the area). Their information is phone (920) 884-2000 and their address is 2308 Lineville Rd, Green Bay, 54313.
NIYA CALLED ON

Green Bay ice on Wednesday, Feb. 22
Via NIYA Secretary Paul Krueger. "The Northwest Ice Yachting Association Regatta has been called ON for Green Bay, WI, February 24, 25, 26, 2012. Use the same launch area. IMPORTANT: Do NOT park your vehicle or trailer on shore or the parking lot. All vehicles and trailers MUST park on the ice. Absolutely NO PARKING at the park! If we don't respect this rule, we will never be able to sail at this site again!!!!!
February 15, 2012
NIYA V2
If you pre-registered for the regatta last week, you don't have to do a thing. We also have a record of who paid last week and that carries forward to this week.

If you pre-registered but are NOT able to come to Green Bay this weekend, just drop us a line to let us know and we'll take your name off the list.
February 12, 2012
Embrace the Cheese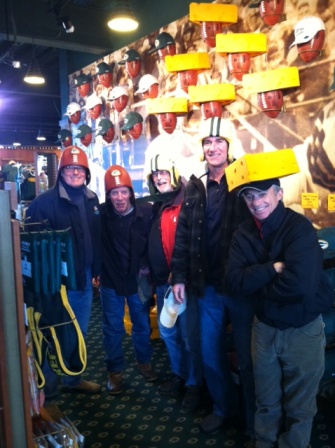 A large group of ice boaters visited Lambeau Field on Friday as we waited for the snow to stop at the Northwest. Stay tuned for more pictures from that day.
February 10, 2012
Green and Gold White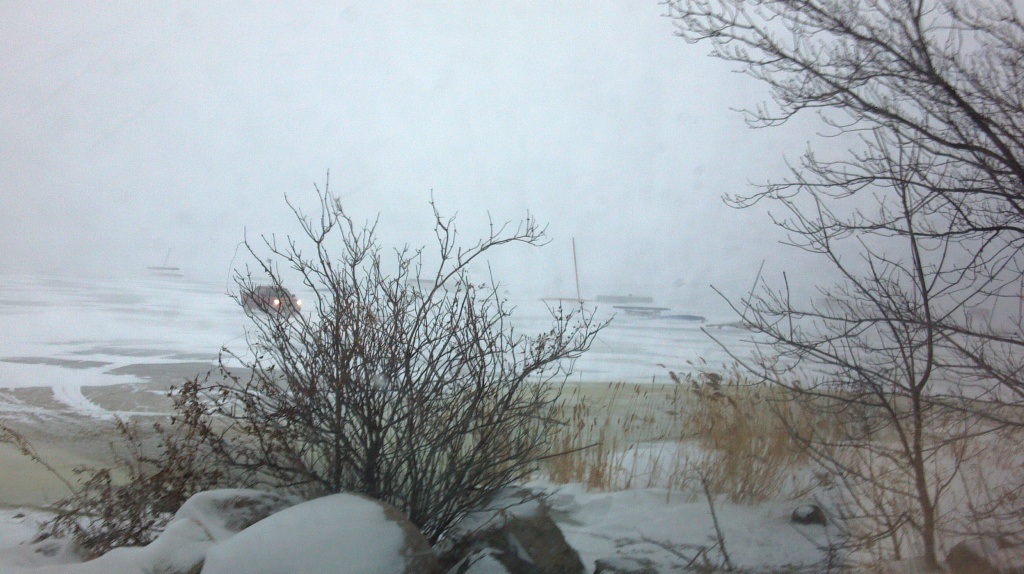 UPDATE: 11:47: The NIYA meeting is scheduled for 5 PM tonight at the Comfort Suites. The ice will be checked early tomorrow with the hope of sailing tomorrow. A large group of us are gettting ready to head to Lambeau Field to visit the Green Bay Packer Hall of Fame.

Update: We woke up to a white out in Green Bay this morning It's 10:12 AM and we are officially postponed until Saturday morning at 9 AM. If you'd like to register, see me here until noon at the Comfort Suites next to the lobby in the breakfast room
.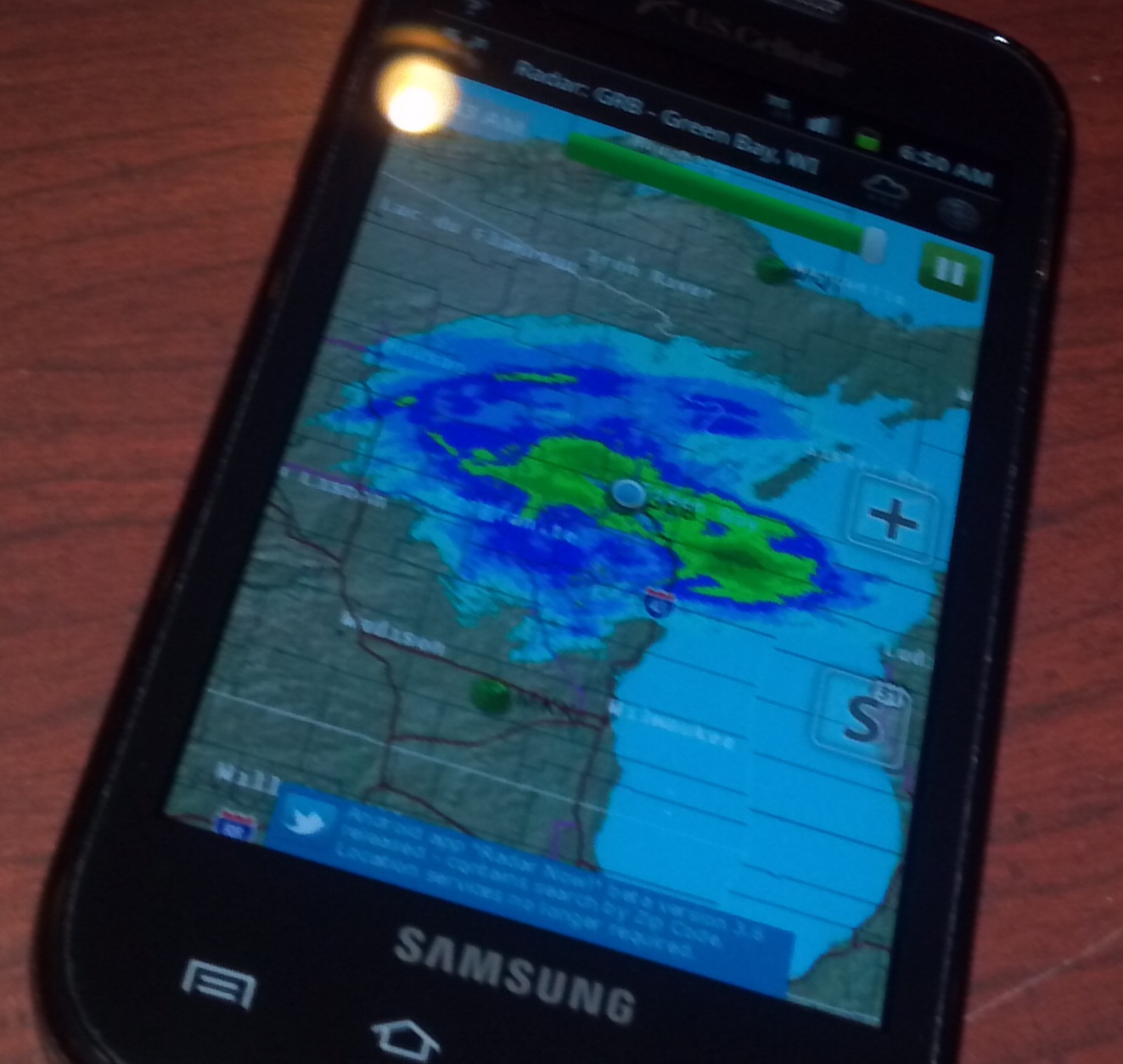 What we didn't want to see this morning...
February 9, 2012
4058 Miles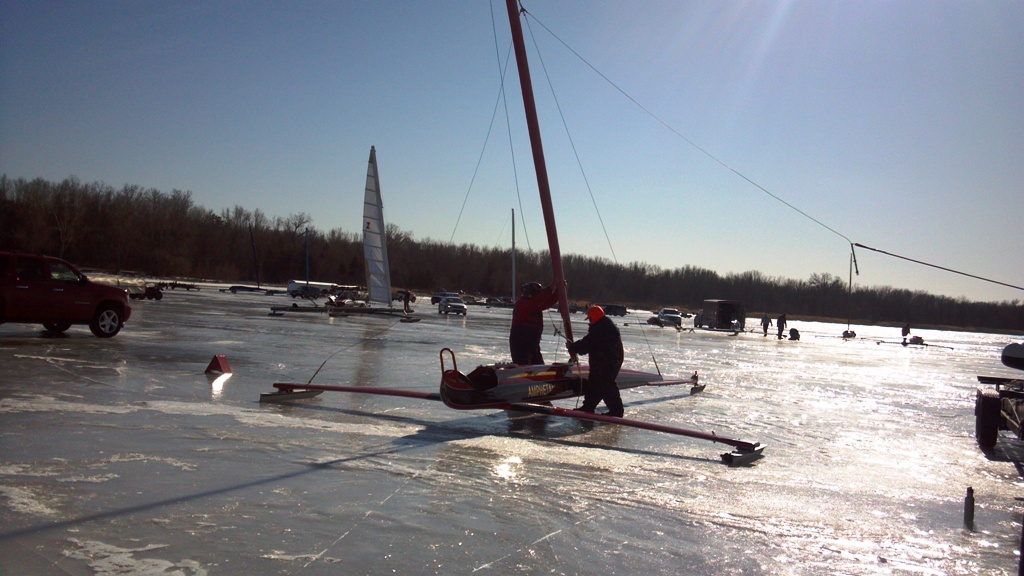 Tom Hyslop's Skeeter Amphetamine
It's hard for me to fathom that exactly one week ago I was standing on Lake Hjälmaren in Orebro, Sweden watching the DN World Championships and today I'm in Green Bay, WI for another world championship ice boat regatta. This being America, I don't have to even get out of the car to greet the early arrivers setting up their boats on the ice. I won't be able to be as relaxed as I was in Sweden because tomorrow there is registration and then out to the line to score the regatta. [And Kent Baker, I can jump on the hotel wireless here with out any of those convoluted passwords.]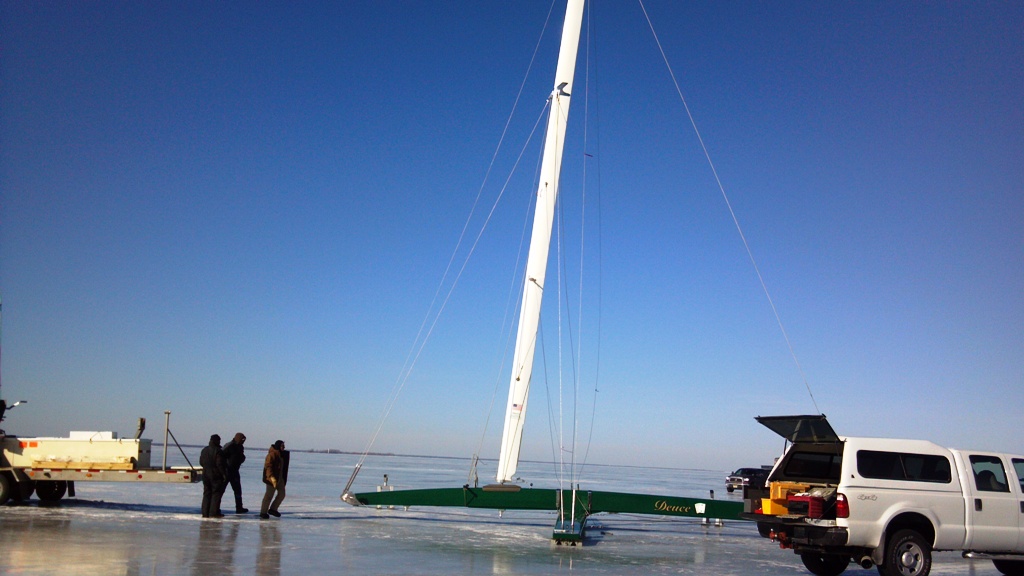 The mighty Deuce

Big Ice
If you are a Facebooker, go to the Four Lakes Ice Yacht Club page or my wall to see video shot from a stern-steerer on Green Bay from Wednesday.
The First NIYA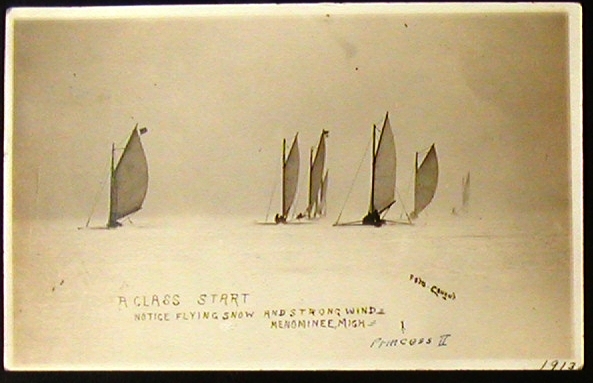 2013 will mark the 100th anniversary of the NIYA.
SCHEDULE OF EVENTS

Friday, February 24, 2012
Friday registration in the parking lot of the launch site from 8:30 to 9:30 AM. The first race is scheduled to begin at 10:00 AM with race two to follow.
Saturday, February 25, 2012
The first race is scheduled to begin at 9:30 AM with every attempt to get in two races per fleet.
Saturday a great meal of broasted chicken and tenderloin tips will be served at the Comfort Suites, regatta HQ.

Banquet:
Rock Garden will be hosting us for the banquet Saturday night and same meal, etc... Cost will be $20.00 as planned earlier.

Northwest Ice Yacht Association
N.I.Y.A. – 2012 REGATTA NOTICE
Northwest Called ON for GREEN BAY, Green Bay, WI
Via Paul Krueger: The Northwest Ice Yacht Regatta has been called on for February 24,25,26, 2012

NORTHWESTERN ICE YACHTING ASSOCIATION N.I.Y.A.
– 2012 REGATTA NOTICE

All races will be sailed under rules of the National Ice Boat Authority and those of the Northwest Ice Yachting Association.

Regatta is scheduled to be held Friday, Saturday and Sunday, February 24, 25, 26, 2012

The first race will be held at 10:00 AM on Friday, February 24, 2012. The entry fee US $15.00 per yacht. Registration will be held at Regatta Headquarters on February 24, 2012 from 8:30 AM to 9:30 AM.

Starting positions for the first race will be by committee draw. Trophies will be awarded according to Article XI of the N.I.Y.A. Rule Book.

Five races are scheduled for each class with three being necessary in each class for the completion of the Regatta.